Mira el show COMPLETO de METALLICA interpretando el disco "Ride The Lightning" en el ORION MUSIC + MORE
El festival ORION MUSIC AND MORE, organizado por METALLICA, se llevó a cabo este 23 y 24 de Junio de 2012 en el Bader Field de Atlantic City, en New Jersey, USA. Tal como les contamos, no era un evento exclusivo de metal, sino que reunió diversos géneros musicales y estilos de vida. Desde punk hasta country, más de 20 bandas formaron parte de éste evento que contó con varias tarimas musicales, atracciones, museos y áreas de demostraciones artísticas.
METALLICA fue la banda principal de las dos noches en que se realizó el festival, y durante la primera fecha del evento estuvieron interpretando por primera vez el álbum "Ride The Lightning" completo, lo cual significó el debut en vivo de algunos temas incluidos en este disco, tales como "Escape", nunca antes tocado en algún show. Si te perdiste éste concierto histórico, al final de esta nota podrás verlo en su totalidad.
El setlist de esa primera noche de METALLICA en el ORION MUSIC AND MORE fue:
1. Hit the Lights
2. Master of Puppets
3. The Four Horsemen
4. Sad But True
5. Hell and Back
6. The Call of Ktulu
7. Creeping Death
8. Escape
9. Trapped Under Ice
10. Fade to Black
11. For Whom the Bell Tolls
12. Ride the Lightning
13. Fight Fire with Fire
14. Nothing Else Matters
15. Enter Sandman
16. Battery
17. One
18. Seek & Destroy
Disfruta del show completo a continuación: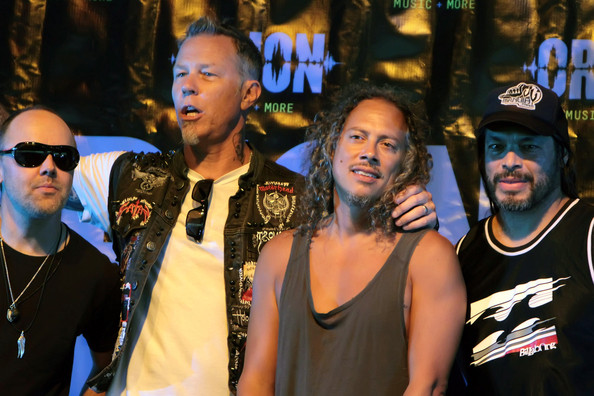 Noticias Relacionadas
Comentarios
Comentarios